Collaborative client portal
Auvenir can help reduce the amount of time spent onsite because all the information you and your client need is in one place. Clients can securely access information and tasks that are assigned to them so they can quickly understand what items need to be provided, upload documents, and add comments.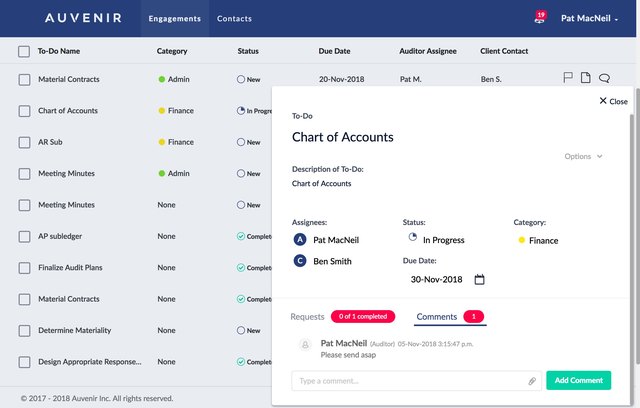 Once a task or a request is assigned to your client, they'll receive an automated email notification. They'll be able to provide the required information through the Auvenir platform. Clients can also view all requests assigned to them to get more insight into project progress and understand what information is required. Clients can only see the items that you assign to them.
Project management built for accounting firms
Auvenir is designed to help you complete engagements faster by combining file sharing, document management, communication, and planning tools into one solution. Auvenir also helps continually optimize your engagement workflow through reporting and analytics for each engagement to help you stay up to date, prioritize key tasks, and find opportunities to improve.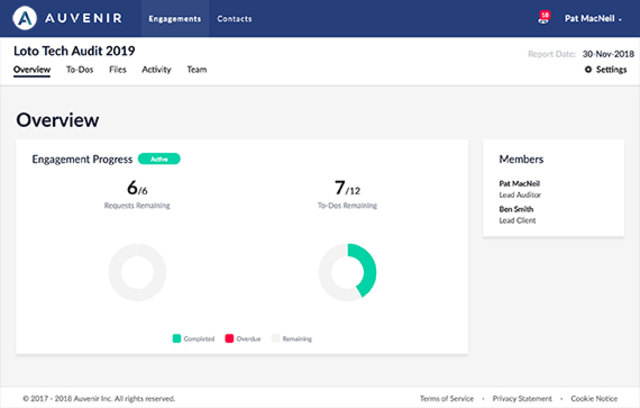 A secure experience for everyone
We understand data security is one of your top priorities. That's why we built security into the platform so you can confidently access your engagements anytime, anywhere.
Multi-factor authentication provides an added layer of security to protect your account and the confidential information of your clients.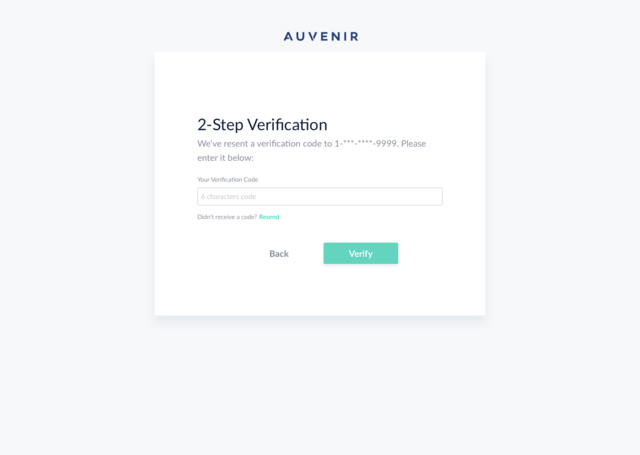 Element Handlebars Compiler Failed to Compile: "Home/Start free trial" [ElementView, 109]
Want to learn more about Auvenir?
Get in touch with us to schedule a live demo or to get more information about the Auvenir platform.